6Delicious and Legendary RestaurantsWhat to See around Kota Tua Jakarta
Although crowded with old colonial-style buildings, Kota Tuaarea in Jakarta was not only loaded with elements of history, but also hides a culinary paradise dominated by Chinese cuisine. Older restaurants in this city usually have a legendary menu that is excellent for several generations. For you who want try the tasteof good food that has existed since tens of years ago in the Kota Tua, we have to prepare the list of the food. Here are 6 delicious and legendary restaurants what to see around Kota Tua Jakarta.
Some restaurants that serves food with sauce around Kota Tua Jakarta. Medan has a typical of meatball, this one of meatball already famous really long ago. Akiaw meatballs in Kota Tua Jakartaare never empty of visitors. Understandably, if you eat here you will taste the name "love at first taste". The meatballs very steady, especially if we eat this meatballs in rainy season. In addition to containing meatballs, there are slices of super-tender meat that tastes sweet and sweet as well. Sauce was delicious even though the color is clear. If you want to more full, you can add vermicelli, noodles, or flat noodlesfor complete your meatballs.
No need to be confused to find a meal where if the hungry in the middle of night. Try to searching Kamseng in Kota Tua Jakarta, a 24-hour restaurant. Many people stop by to Kamsengto taste his porridge. The mainstay dish is the Three Rasa Porridge in which there are 3 kinds of eggs that you can enjoy together with the porridge. There are chicken eggs, salted eggs, and pitan eggs. Not only eggs, the porridge is also served with fish, pork, and peanuts. The texture is very soft and warm porridge is very fit to eat at night.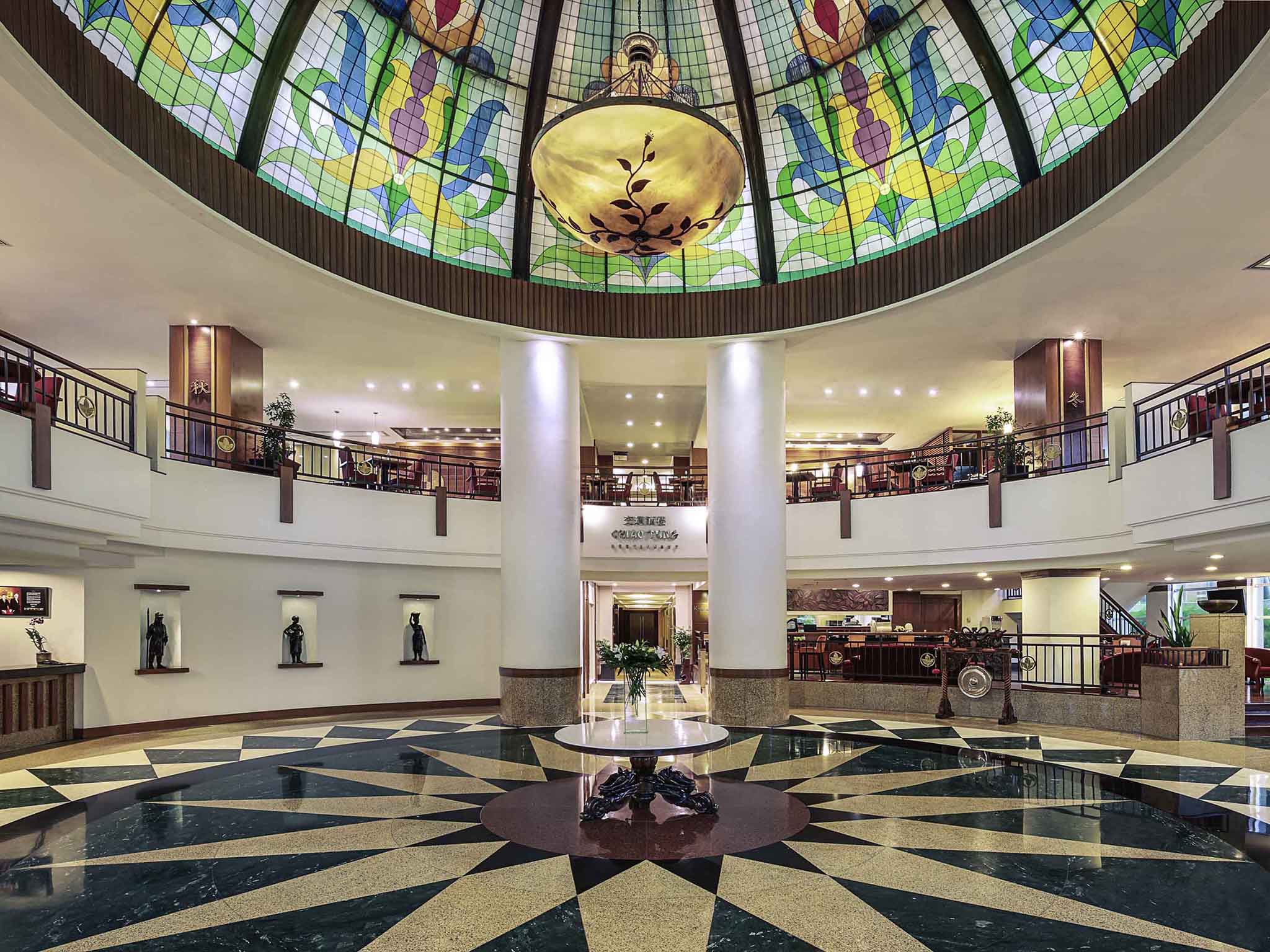 Your culinary tour in Kota Tuawill not be complete without stopping at Orpa noodle in Kota Tua Jakarta. This noodle eating place is famous for its expensive noodles. One cup Orpa noodle set price Rp 50.000. It's worth the price above the average noodle commonly, but his noodle taste is not disappointing. Its texture is really soft and its side dish like fried meatballs or dummy it has a super taste well.
Soto Mie Henis in Kota Tua Jakarta is really legend! The gravy is thick, savory, and fragrant. It really make succulent when we eat it. Not to forget there is an abundance of super meat in this menu that will make you satisfied infinity. It was also very perfect when combined with potatoes, tomatoes, noodles, and processed melinjo. Do not forget to pack the Bread of his Meatballs when comes home. Portions are tiny, but believe it, it's already famous tasty and addictive.
There is the best Chinese food around Kota Tua Jakarta. AngkeChinese restaurant in Kota Tua Jakarta that has been established since the 1970s in Jakarta is really worth thumbs up. A typical Hakka Chinese dish here does not disappointed to spoil the stomach and tongue. The most obvious champion is theLindungCahFumak. This menu is eel deep fried, coated with rice wine sauce, and then served with fresh fumak. The taste is very crispy eel and a sauce is very pervasive and adds the taste of this menu. In addition, Chicken Boil, noodle, and Vegetable Frogs are also going to be a bone if we eat together with our friends or family in this family restaurant.